Mint Syrup
My ae <you> Momoko
In the end of 2011 Petworks launched a contest for Momoko fans all around the world in occasion of the 10th Momoko anniversary: PW-momoko ae <You> Contest
People sent their Momoko designs and a Petworks team chose ten, then three finalists and finally people chose with a survey from the three the design that would become a real Momoko produced on order. [For the record, Black & Brown Momoko has been the contest winner]
I sent 6 designs to Petworks and was chosen as one of the ten finalists with my Mint Syrup Momoko: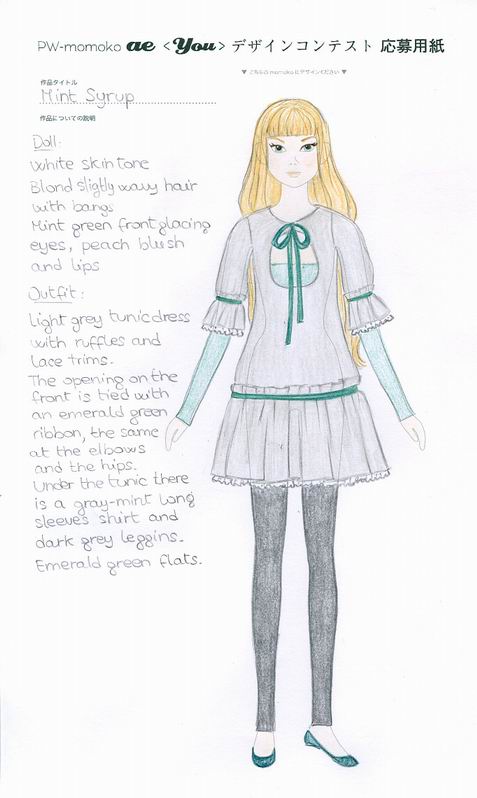 Unfortunately my adventure ended before the second selection so I immediately decided to make my doll myself!
It has been a little difficult to find all the right supplies but after a lot of work and love my Mint Syrup has finally come to life!

I used a WUD006 Momoko as base, I rerooted her with a blend of Champagne Blonde and Platinum Blonde saran hair,
I retouched the eyes and the lips and a I handmade the three-pieces outfit. I customized the flats to have the right color too.